Surf Fishing Report
This weekend will provide a great opportunity for anglers to be able to hit the sand with favorable weather conditions. The marine forecast is currently not calling for winds over 10mph from Thursday-Sunday and very low chances of rain. This cold front should also push more of our winter species into the area. Captain Paul Sperco hit the surf on Sunday 12/6 up towards Fort Pierce and was able to put a limit of Pompano in the cooler. EZ Flea, Yellow Crab and Orange Crab Fishbites were the key to his success. Picking the right beach is always key for targeting Pompano, look for that cleaner water that they prefer before setting up. Clams, sand fleas and pieces of shrimp are all great choices for bait as well. Pre cold front, there were strong reports of Pompano up towards the Sebastian area which will continue migrating south with the cooler weather. Up closer to the shore, there has been solid action on Whitings and Croakers as well. It wouldn't hurt to also bring a lighter 7'-8' rod rigged with a spoon or GulfStream Flash Minnow to cast along the first trough for Mackerel and Bluefish which will continue to increase in numbers as the temperature and water temperatures get cooler. Good luck this week and catch em' up!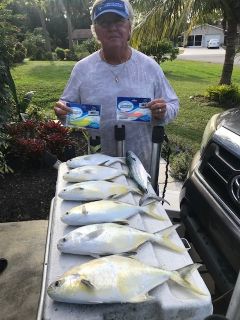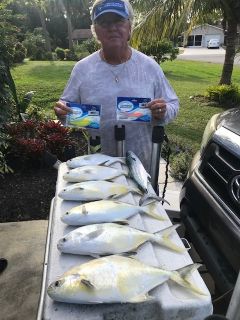 Offshore Fishing Report
It appears that we will have a great weather window the next few days for anglers to get offshore according to the marine forecast. Captain Pat Price of DayMaker Charters has been able to put his clients on a good bite on a daily basis. On the surface, he has been finding Sailfish, Mahi and Kingfish both trolling and kite fishing over the past week. He has also been able to get on a solid Cobia bite here lately. On the bottom, he has put his clients on a variety of Snapper species including Muttons, Lanes, Vermillion and Red snapper. On top of the snapper, he has been catching Amberjacks, Sea Bass, Triggerfish, Almaco Jacks and some Grouper. Plenty of fish out there to fill a cooler! There has been a lot of action lately and you need to be prepared for anything to ensure you have a successful day. You may head out the inlet with one plan, but it may not work out, you may need to call an audible and try something different. Even if you are going out with the intention to surface fish, it is never a bad idea to bring a box of squid or sardines to do some bottom fishing with. Captain Price had a charter this week and started the day trolling due to the success he had been experiencing on the surface the past few days and was faced with a slow bite. He changed it up and hit the bottom and was able to pull off a successful day for his clients with a cooler full of bottom fish. For those fishing nearshore, some Spanish Mackerel have been showing up at Pecks Lake. They are not here in large numbers yet, but these cold fronts should continue to push more fish in our direction.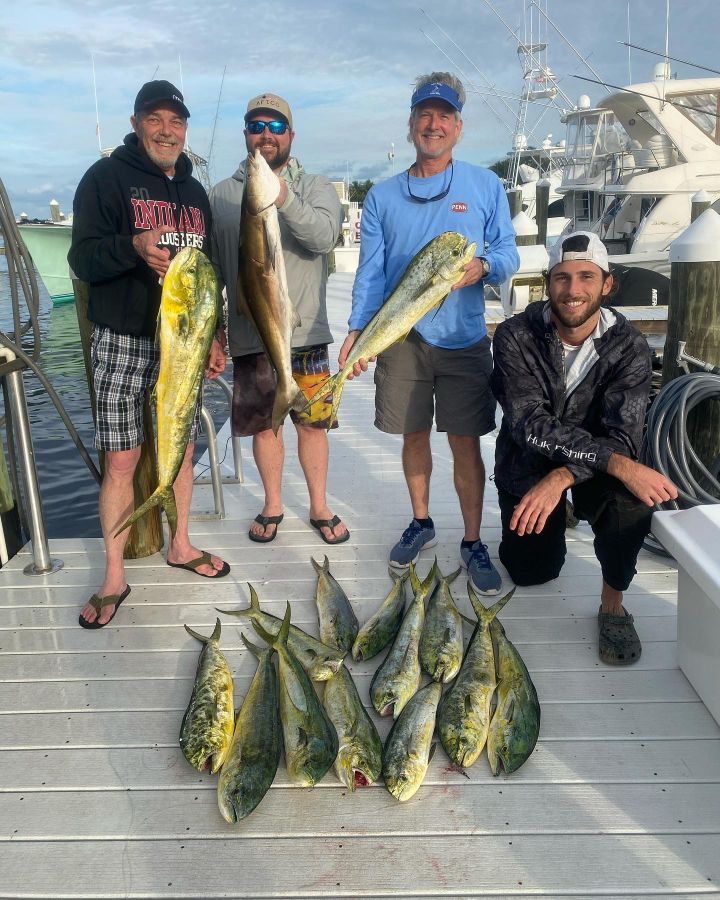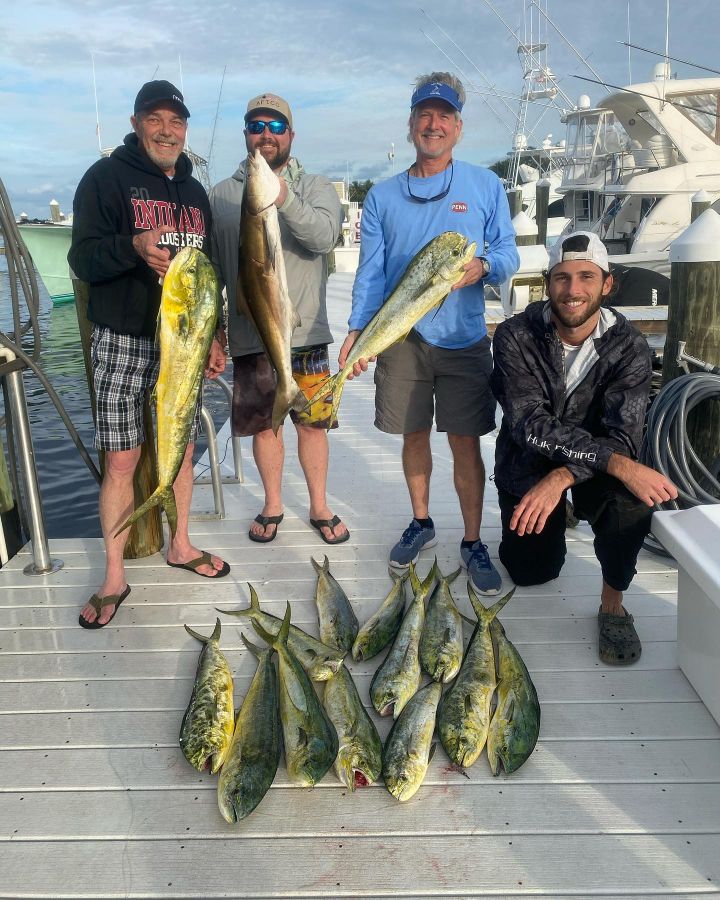 Land Based Inshore Fishing Report
You don't always need a boat to catch fish. This time of year provides a great opportunity to those who are fishing from shore. There are a variety of species you can target and different methods you can try. Snook, Redfish, Trout, Black Drum, Sheepshead, Spanish Mackerel and Pompano can all be caught by land based anglers. With the cooler weather, fish tend to hang tight to structure in deeper water which makes the bridges an excellent place to fish. Anglers can fish a shrimp on a jighead around the bridge columns and catch a wide variety of species including Sheepshead, Black Drum and Snook. You will also see anglers lined up on the Jensen and Stuart Causeway relief bridges this year jigging for Pompano with "Goofy Jigs". There have been reports of some Pompano being caught from those relief bridges and more reports of Pompano being seen on the Sailfish Flats. The bridge Pompano bite should begin to heat up shortly and more fish should continue to move inshore with the cold fronts. While jigging for Pompano, it is not uncommon to catch Spanish Mackerel and Bluefish as well. For those who like to get in the water and wade fish, head up north a little towards the power plant and try out some of the mangrove lines. Hermans Bay and Middle Cove are extremely accessible for wade fishermen. Trout, Snook and even some Redfish have been caught up that way. For those looking to throw an artificial, you can't go wrong with a Monster 3x Shrimp, DOA Cal or DOA Shrimp. Just remember, give it a very slow presentation. Another option is a Hogy 3.5" pro tail swimbait, they weigh an ounce and can cover a lot of water. Live shrimp on a jighead or popping cork will also lead you to a successful day. If you have access to a dock, cast a shrimp on a jighead at every piling and see what may be hanging around them, you never know what you may be able to pull off of them. Moving water will be your friend all throughout the water, try to plan your fishing around when the tide is moving, either incoming or outgoing.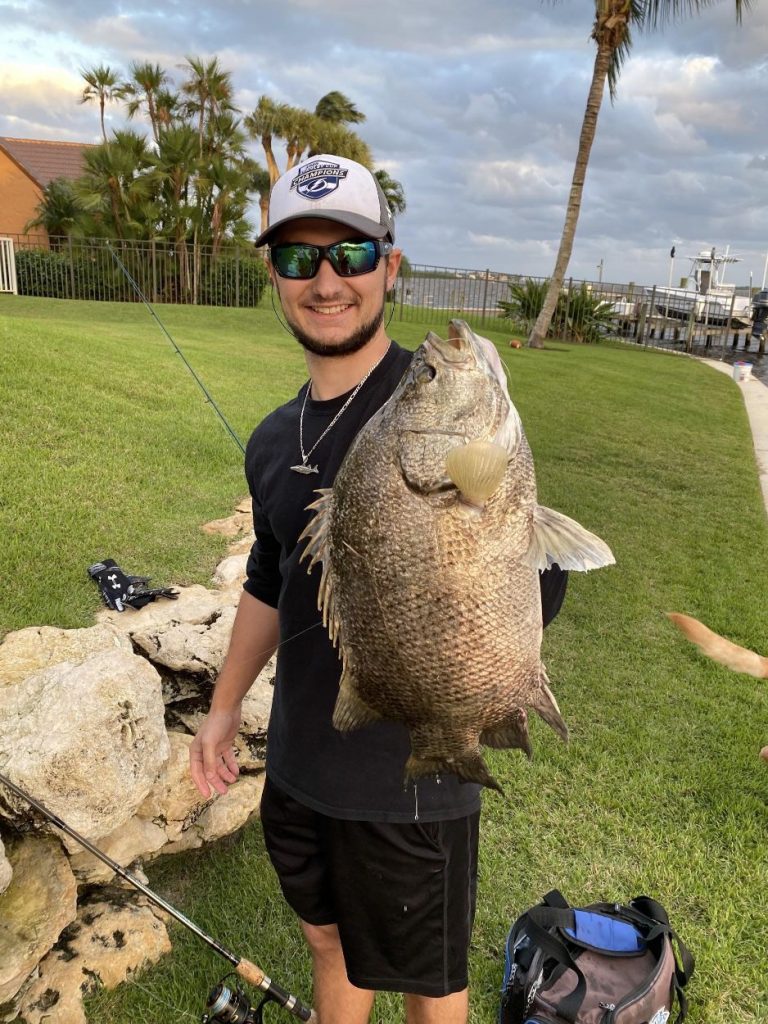 Snook Nook's Captain Derrick Herborn's Inshore Report
On the inshore side, the Parker Big Bay 2300T has proven to be a versatile weapon. Getting anglers of all ages on an aggressive fall/winter bite, catching species such as Snook, Black Drum, Sheepshead, Mangrove Snapper, Cubera Snapper, Pompano and much more. Utilizing live bait techniques such as shrimp on a jig head, or circle hook and a split shot, also free lining mullet or pilchards. Find the structure and find the fish. Deeper water columns may be holding a little better this time of year. Can't forget to get out a night here or there to work a few dock lights. Still a lot of slot and over slot Snook in the area. Snook season closing next week so get back to those good release practices.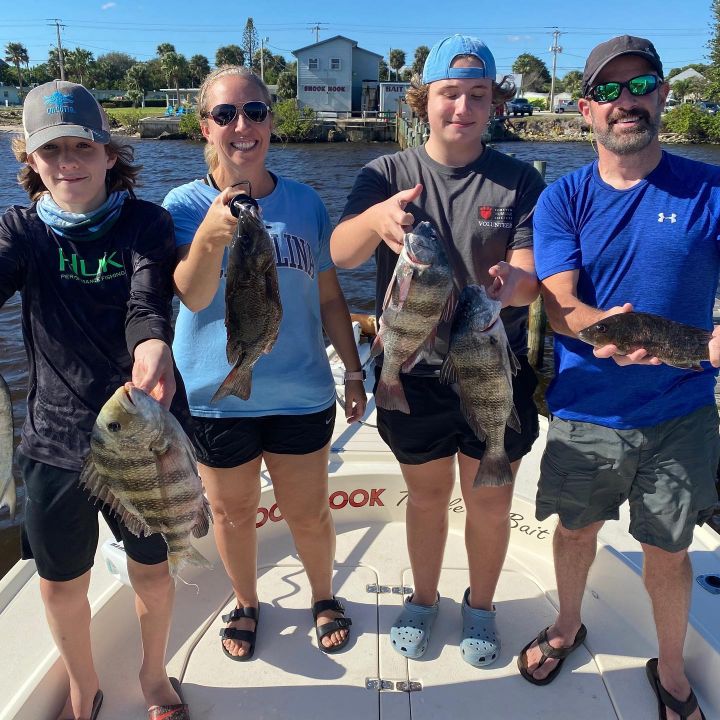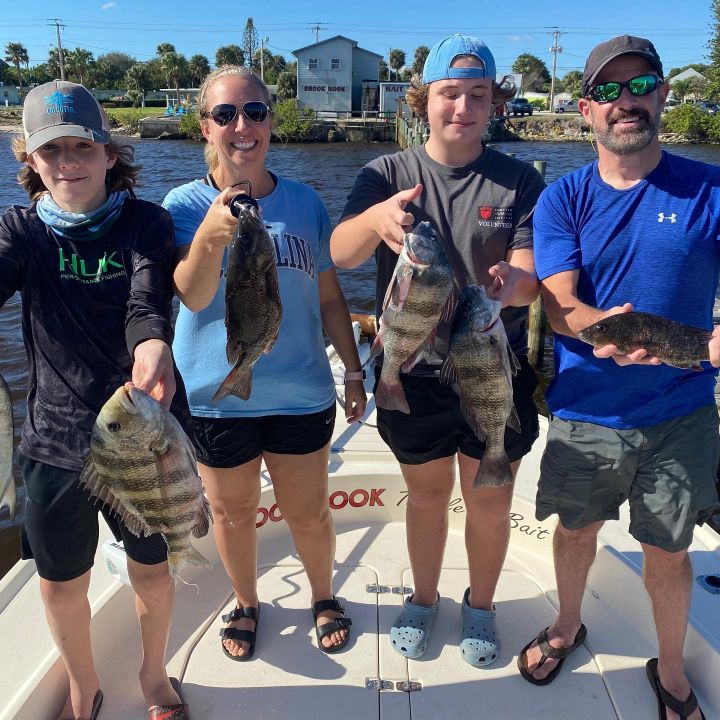 A variety of species caught aboard Captain Derrick Hebron's Charters aboard the Snook Nook 23' Parker