Hey y'all! The forecast is shaping up to look like we will have some great conditions for Easter Weekend! The seas look like they will be calming down with winds around 5-10 knots out of the SE Friday-Sunday. Cobia have been showing up on the shallow reefs/wrecks in the 60′ range. More Mangroves and Muttons have been showing up on a weekly basis in the 70′-90′ range. For those looking for a surface bite, there have been a few nice Mahis reported, you can look for them trolling weedlines, trolling around debris or live baiting. Sail fishing has been steady for those fishing live baits by either kite fishing, drifting or slow trolling. Some nice sized Blackfin Tuna have been in the mix as well. For those fishing inshore, Snook fishing continues to heat up for us here as the fish are starting to get into their spring time patterns. For those looking to fish the surf, we should have some solid conditions as well! The Pompano bite has remained steady for those fishing the long rods 60-90 yards from the beach. Electric Chicken Crab flavored FishBites remains to be the bait of choice. The whiting and croaker fishing has continued to improve as well with a lot of quality sized fish in the mix. If you are planning on fishing from the beach, check for weeds before you get set up. More bait has continued to show up on the beach as well around Stuart beach and Middle Cove.
It looks like we will have a steady supply of Live Shrimp and Croakers for the weekend along with a variety of frozen baits. The Snook have really been keying in on the Croakers here lately, give them a shot if you are after a slot fish or if you are trying to beat your personal best!
As far as for what's new at the shop, we received the new Penn Carnage III Inshore series rods, these rods are perfect and offer an option for nearly any inshore or nearshore fishing you are looking to get into. They make a great combo with your favorite Penn reel as well!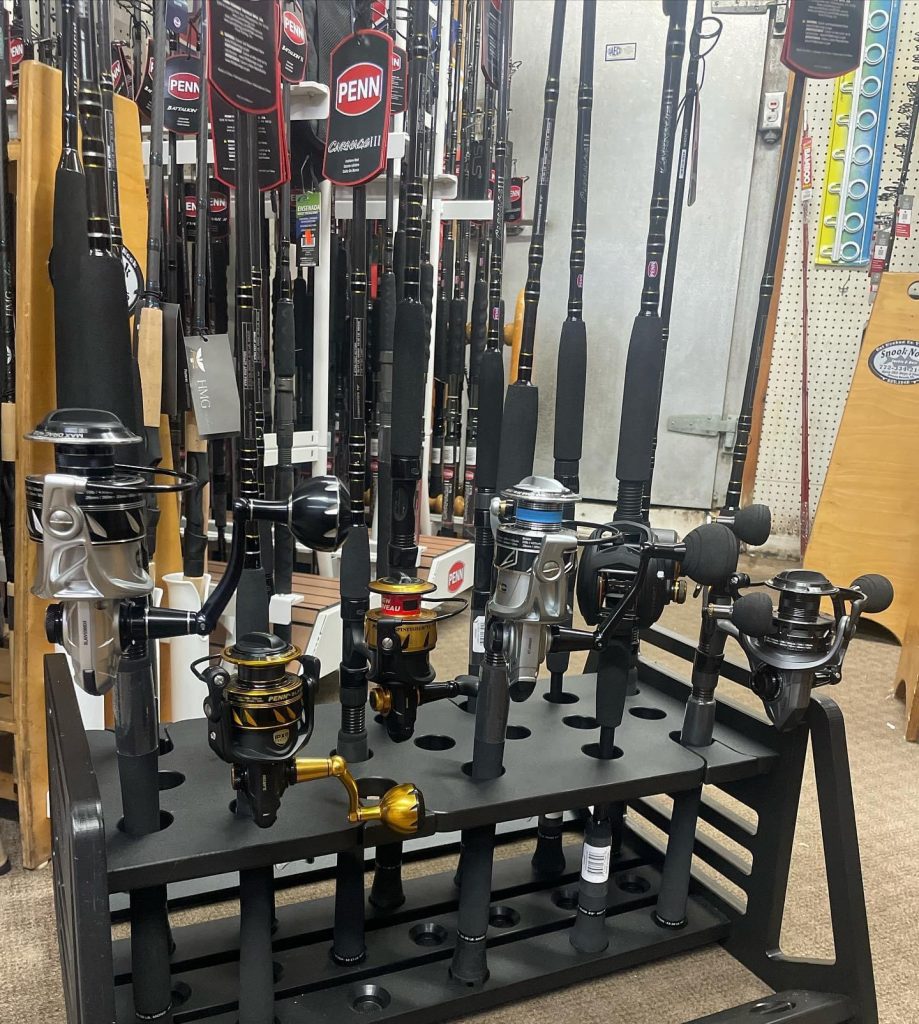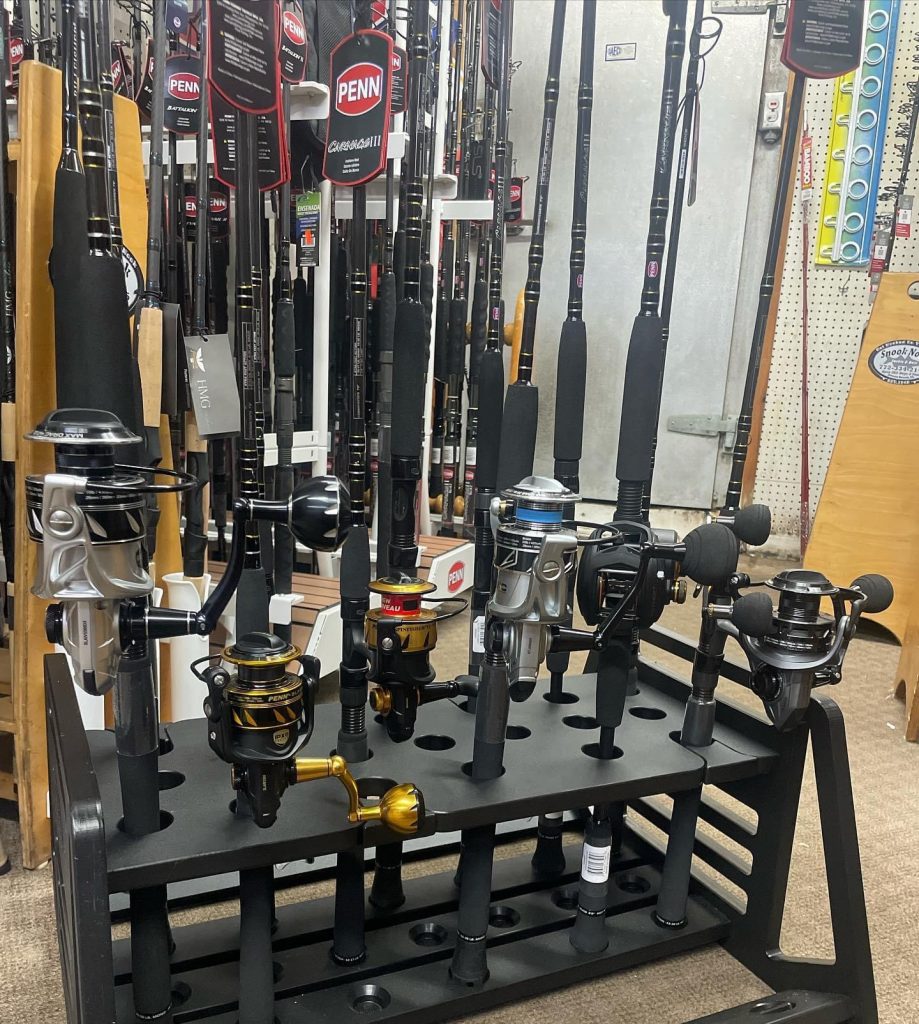 Shimano products have been steadily showing up here as well. We received a nice shipment of the highly sought after Saragosa 8000s and 10000s. Perfect for Live bait fishing for big Snook, Tarpon fishing or any offshore application.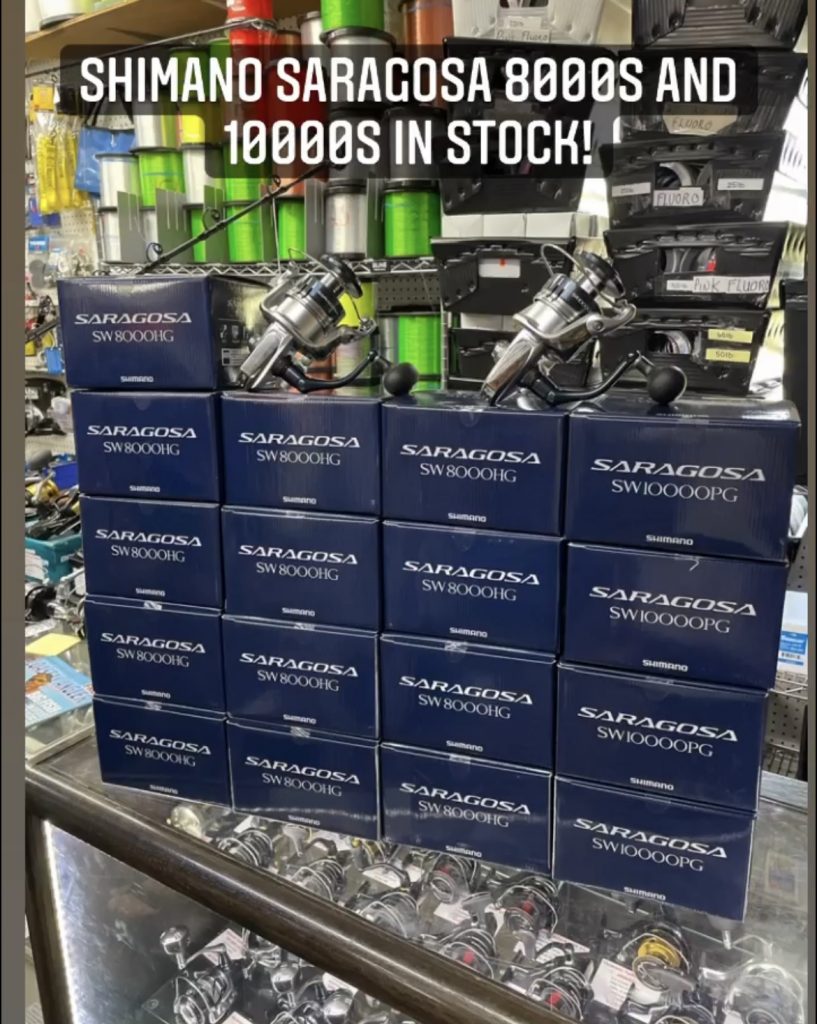 For our surf fishermen, Capt. Paul Sperco has consistently been dropping off a nice pile of rigs for us every Thursday morning. He has been stocking us with his traditional Pompano rig, his special edition Electric Chicken Pompano rig and his Whiting and Croaker rigs. He is in the shop on Thursdays from 6am-12pm. These rigs don't last long, so get them while you can!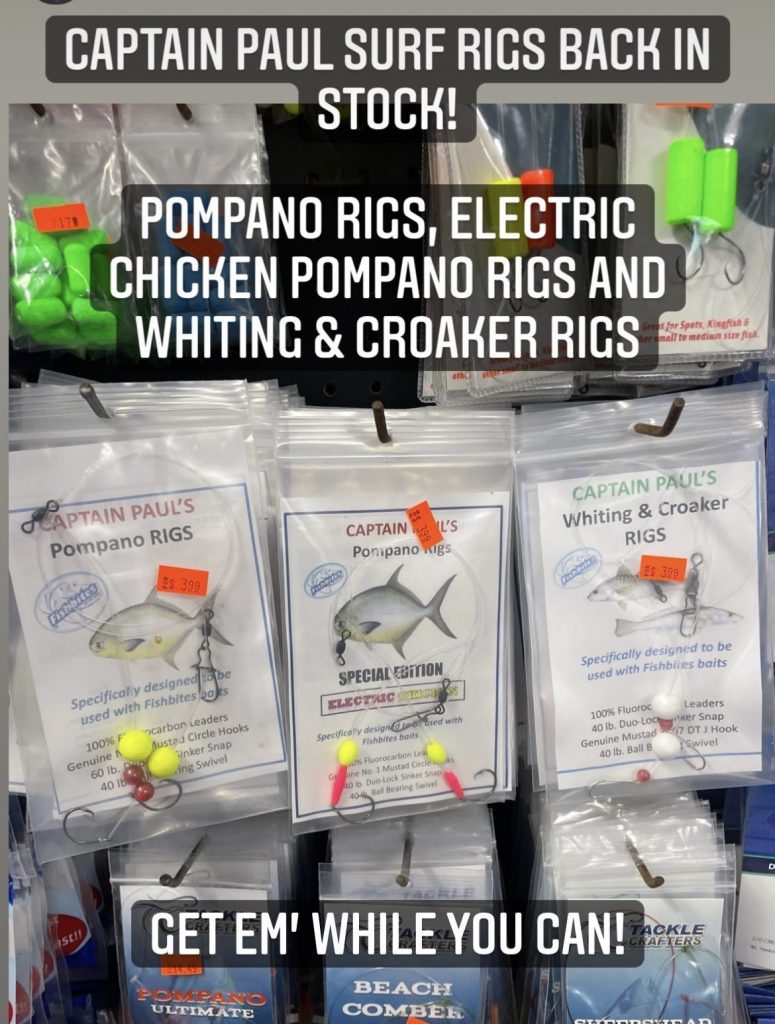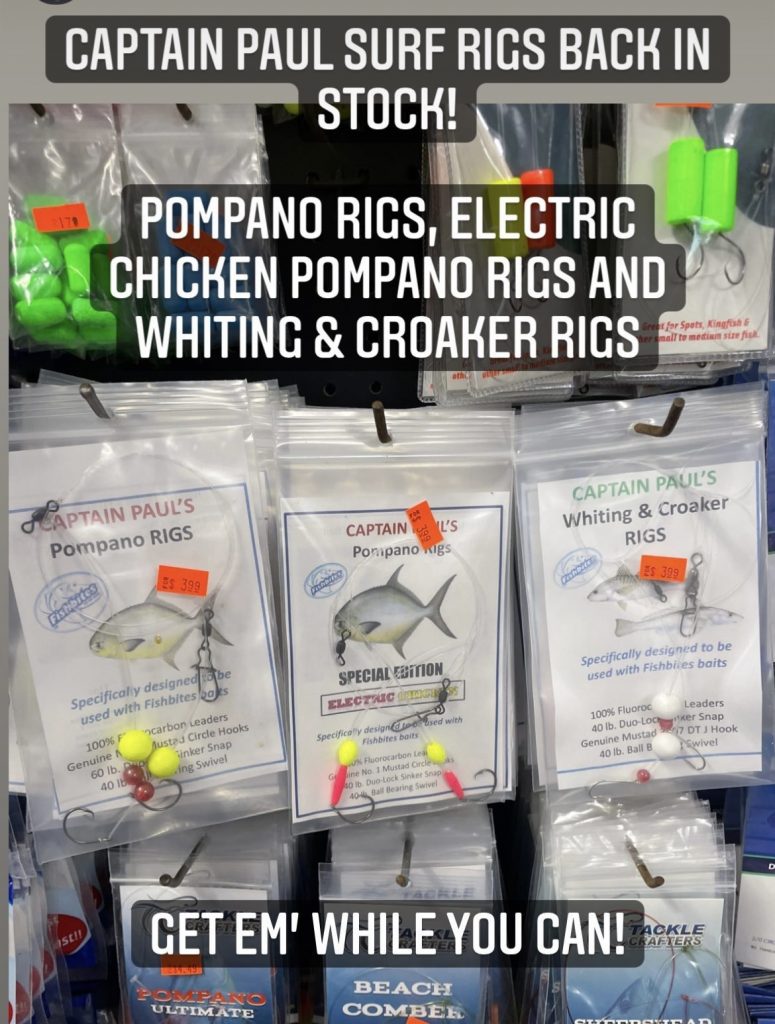 We also received some more new apparel! You can check out our apparel options here on our website, we have added all of our new arrivals as well as our traditional Snook Nook shirts and hats!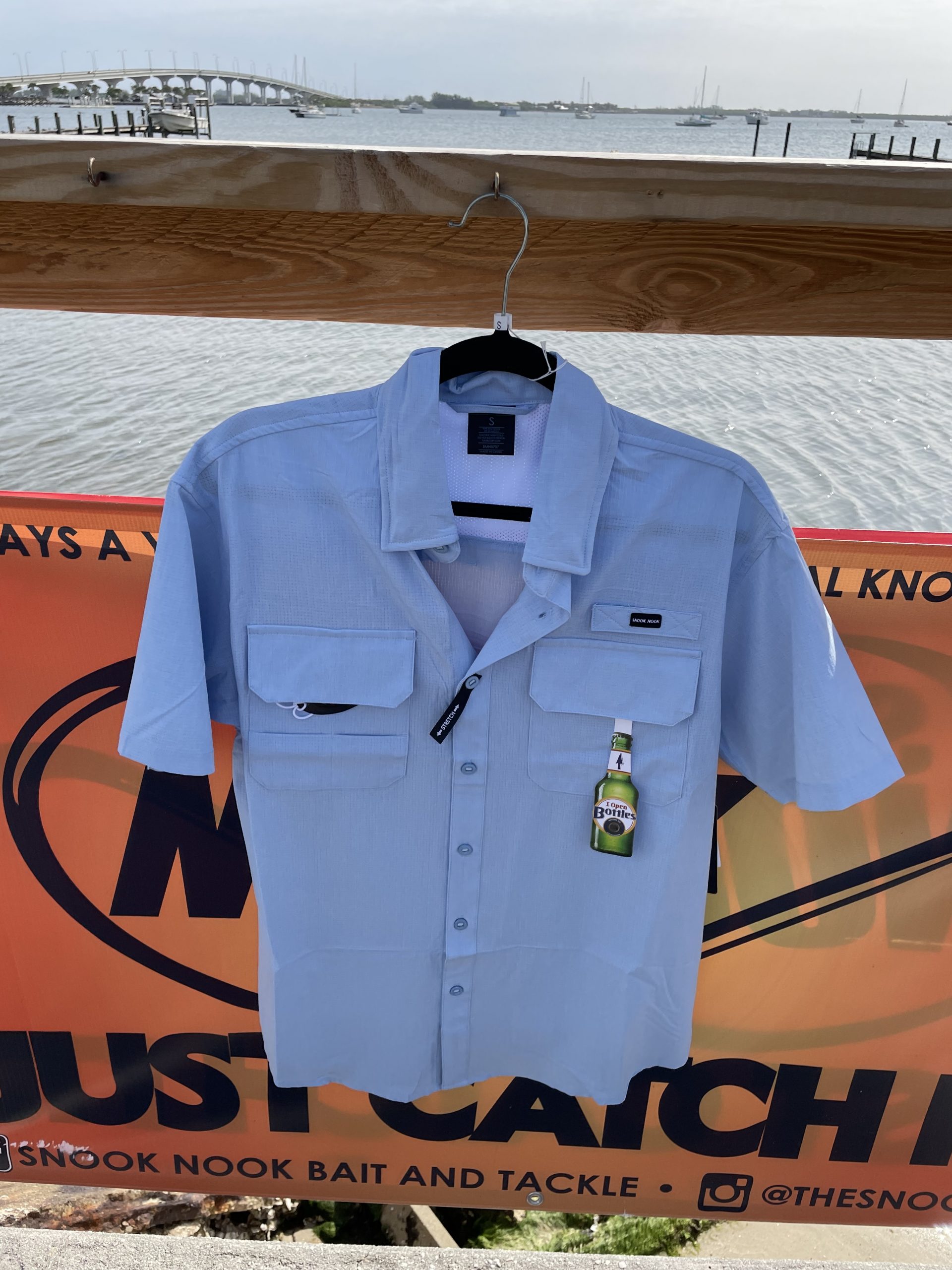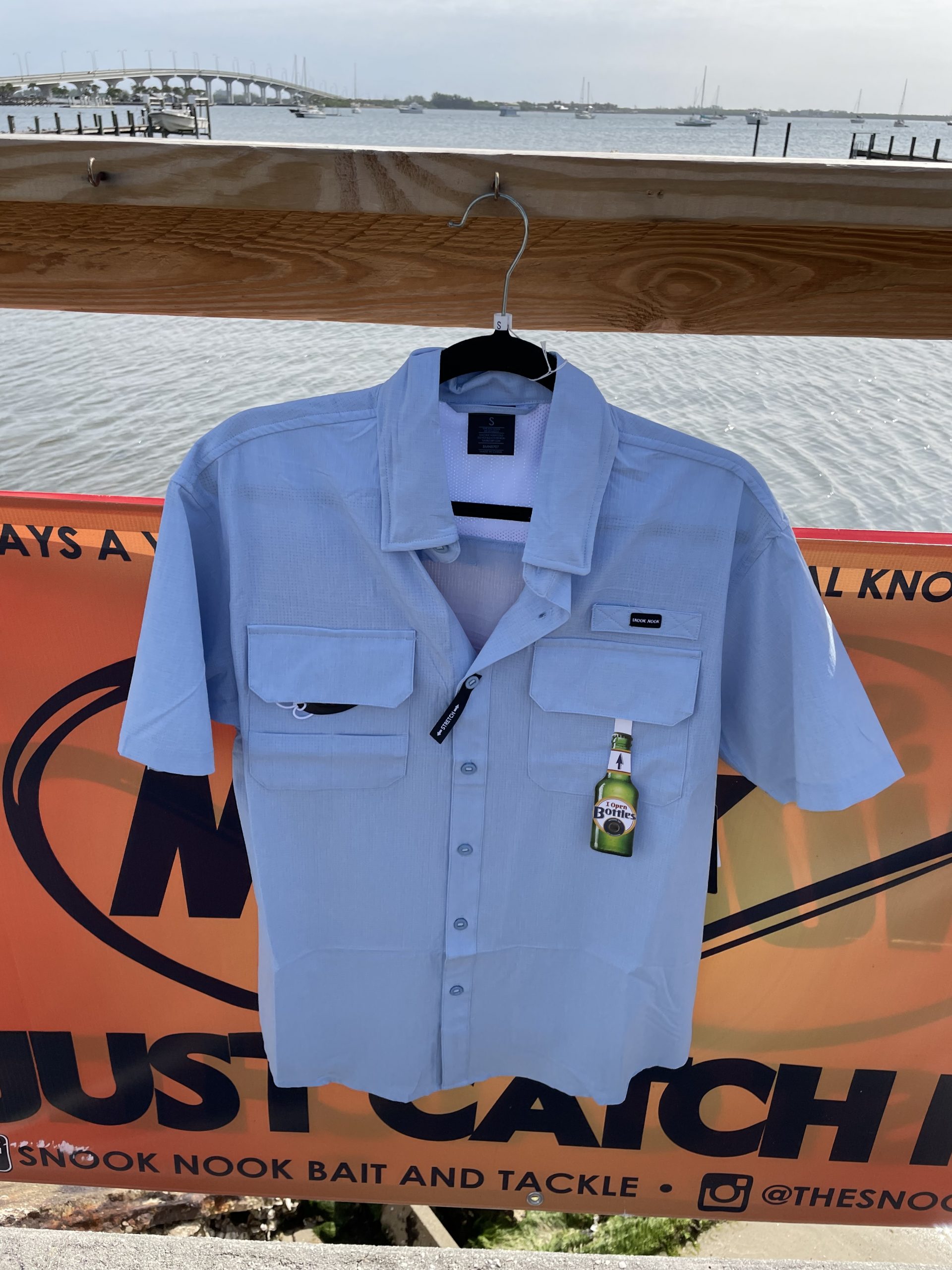 We are also expecting a nice shipment of Daiwa products coming within the week. The shipment will include; Daiwa Tanacom 1000s, Tanacom deep drop rods, Ballistic MQs, Procyons, Saltist MQs, BG MQs, regular BGs, Eliminators, Certates, Emcast Surf Rods, combos, jigs, braid and more!
We hope everyone has a great week and a Happy Easter! The shop will be open on Easter Sunday from 6am-3pm then will resume normal hours Monday.